What We Offer
Global Media Network
We are a global entertainment media network reaching 50 million users worldwide.
Content Creation
We deliver bespoke esports and gaming content, both articles, galleries, and video.

Advertising Concepts
We create innovative advertising opportunities for our partners and clients.

Tournaments
Through our network of talent and influencers, we create community tournaments.

Events
We organize gaming and esports events from start to finish, also providing coverage for partner events as a media partner.

Affiliate Models
We help your business acquire new customers and generate sales through affiliate links in our network's content, read by millions of gaming fans daily.

Gaming & Esports Strategy
We offer strategic planning consulting and solutions for video gaming and esports projects, helping you leverage the potential of a booming industry.

Consulting
We act as a partner and challenger for your ideas, helping you best reach your audience within the gaming and esports space.
Our Trusted Current and Past Partners
EarlyGame has worked with some of the biggest global brands to help them reach their audience. Here are some of the past and current brands that trust our services.
Case Studies
MOBILEMATTERS: A MOBILE GAMES PLATFORM POWERED BY ESL GAMING
Our valued partner ESL trusts us with running a dedicated platform for the most popular competitive multiplayer mobile games on the market.
In this capacity ESL provides content to MobileMatters exclusively while we produce pieces with focus on branding & growth and operate the platform.
CONFIDENTIAL
MONTLY UNIQUE USERS

CONFIDENTIAL
MONTLY UNIQUE USERS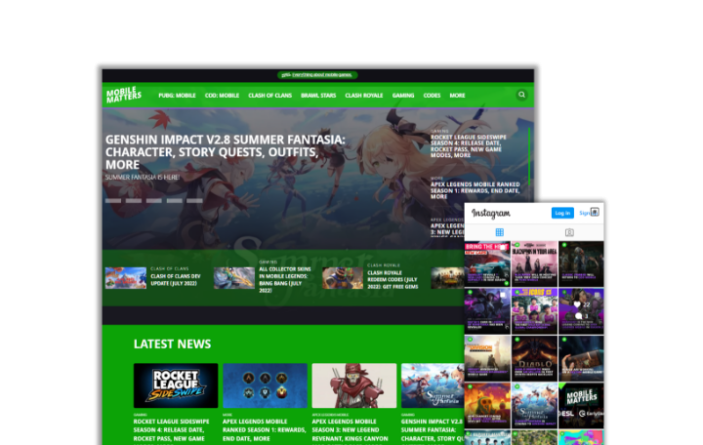 ADVERTORIALS, BANNERS & GIVEAWAYS WITH LEADING E-COMMERCE BRAND
We developed and published native advertorial content on our platforms to promote and drive traffic to MediaMarkt & Saturn, foster product sales and help the brand reach its target audience and convert to sales.
Native content was accompanied by banner ads and giveaways to further boost the partner's presence across our platform.
> 500,000
REACH

EUR Five Digits
PRODUCT SALES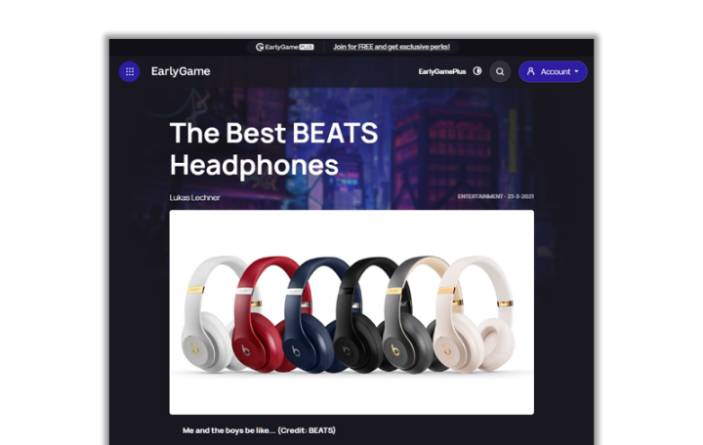 Let's talk about what we can do for you.
Contact us to learn more about our services and tailored solutions. We know our partners' needs are unique, so let's start discussing your ideas. Looking forward to hearing from you.
FORTNITE TOURNAMENTS POWERED BY EURONICS
Through our network of talent and influencers on various platforms, we create community tournaments on a monthly basis.
Partners get the opportunity to promote their brand and product in the most authentic way possible.
> 1,200,000
OVERALL REACH
> 1,000
PARTICIPANTS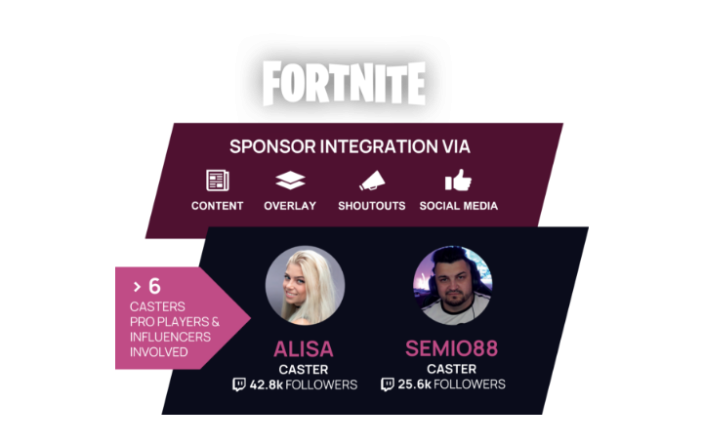 RIFTFEED: A VERTICAL PLATFORM AND BRAND POWERED BY EURONICS
Using our expertise in gaming content, we created a platform for a new League of Legends community.
Our partner not only exclusively sponsors the website but has unique branding & selling opportunities.
> 1,000,000
MONTLY UNIQUE USERS
> 4,000,000
MONTHLY PAGEVIEWS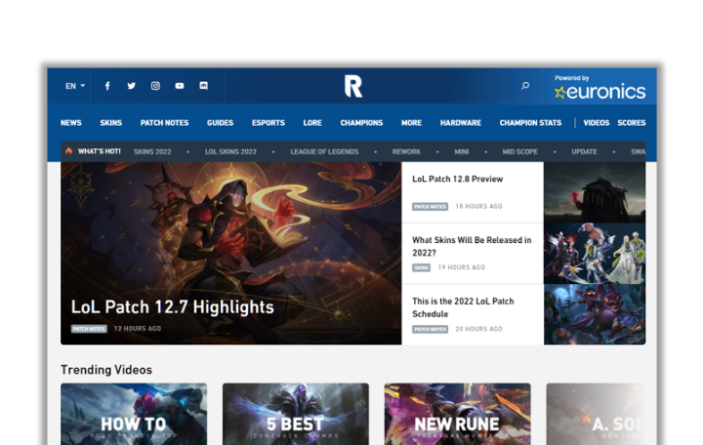 GTÜ CUP IN ROCKET LEAGUE WITH INFLUENCERS
We created one of the biggest Rocket League Tournaments in Germany. Our automotive partner GTÜ wanted to become an authentic part of the gaming community. through over 4 weeks of community tournaments with the playoffs featuring the best Rocket League players Germany has to offer.
Community involvement was through the roof – GTÜ has found their place in German eSports.
> 1,000,000
REACH

> 350
HOURS STREAMED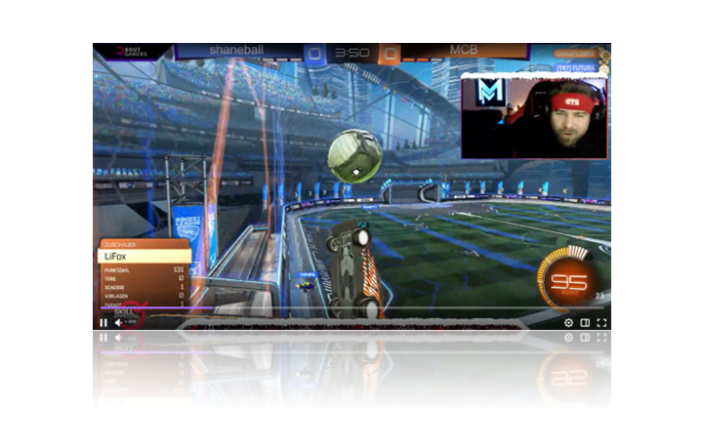 CATEGORY SPONSORSHIP BY AUTOMOTIVE OEM
We offer individual sponsoring and branding of our platform categories & games. This connects brands with fandom & community.
GTÜ wants a permanent presence in the Rocket League community. This is why they are exclusively sponsoring our German RL category. They have to opportunity to promote events & products, gain new touchpoints with the community and become the brand that is associated most with the game.
> 250,000
REACH

> 3,000
NEW FOLLOWERS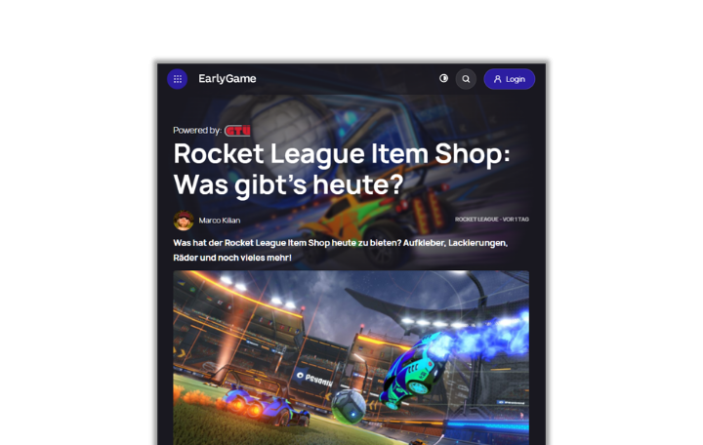 FIND TALENT ON EARLYGAME: DR.OETKER AND SEW‑EURODRIVE
We show our community what is behind the brand: The work, the values and, first and foremost, the people. To achieve this, you have to get creative and look at the individual brand and what it has to say:
Using literally every page in the EarlyGame playbook we give presence to employer brands and let them communicate with our young audience. This enables them to authentically activate otherwise untapped potential and get the talents everyone else is missing out on.
> 1,000,000
REACH / CAMPAIGN

> 1,2 %
CTR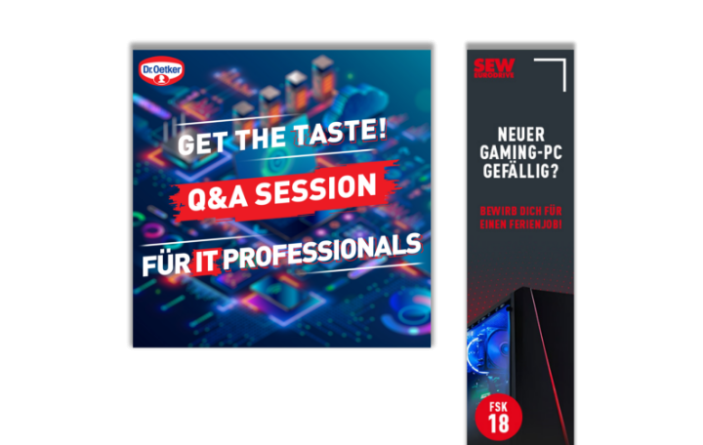 SIM-RACING CASTING CHALLENGES WITH JOCHEN SCHWEIZER ARENA
EarlyGame was the official media partner and strategic challenger of Jochen Schweizer Arena for the Casting Challenges of its  Jochen Schweizer SimRacing Team – powered by BMW, providing coverage of the events, boosting reach and participation and challenging the strategy as well as operations and a constant basis.
> 1,000,000
REACH

> 1,300
APPLICANTS

4
EVENTS

5
WINNERS WITH PRO PLAYER CONTRACTS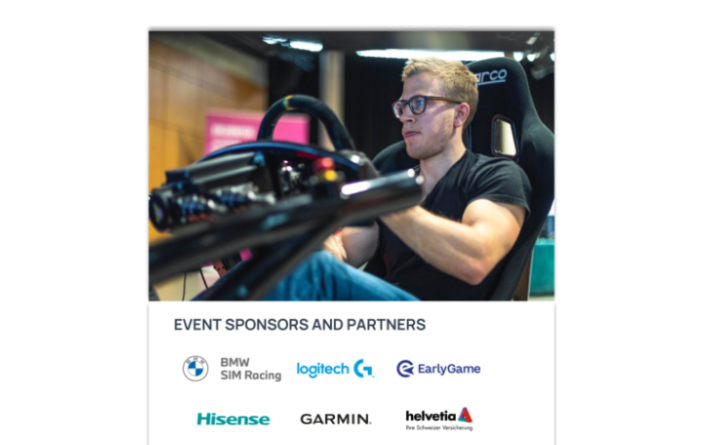 SPECIALIZED RECRUITMENT & TALENT-HUNTING SERVICES FOR THIRD-PARTY EMPLOYERS
Gaming develops a valuable skill set that is sought after by many employers. Gamers are oftentimes better a problem-solving, multi-tasking, pattern recognition, strategizing, critical thinking and more.
With our dedicated Jobs for Gamers platform, we help partners, such as Kicker, BWI and Deutsche Flugsicherung, to find the perfect talent among our community of 5 million gamers in Germany.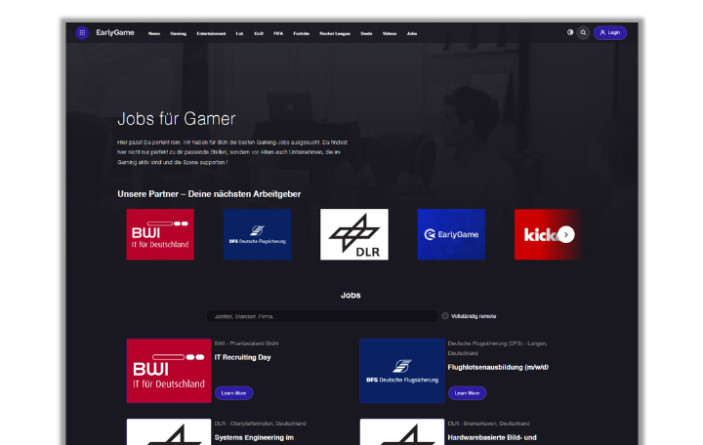 INFLUENCER ACTIVATION FOR FRITZ-KOLA BY FANHOUSE
For Fanbloc we used our influencer network to promote the Fanbloc fan engagement platform for streamers and their followers.
Our organic media campaign employed Twitch & Instagram streamers with global reach and helped Fanbloc to register more than 10,000 new users.