Stats
40M+
SOCIAL MEDIA REACH
15M+
MONTHLY ACTIVE USERS
50%
MONTHLY Y-o-Y USER GROWTH
30+
TEAM SIZE
Our Audience

80%
MALE AUDIENCE

15-35
TOP AGE GROUP

HIGH INCOME AND EDUCATION

BRAND ORIENTED

TECH AFFINITY
>25 million
MONTHLY PAGE IMPRESSIONS
>40 million
SOCIAL MEDIA REACH
TOP REGIONS
USA, DACH, UK, & CANADA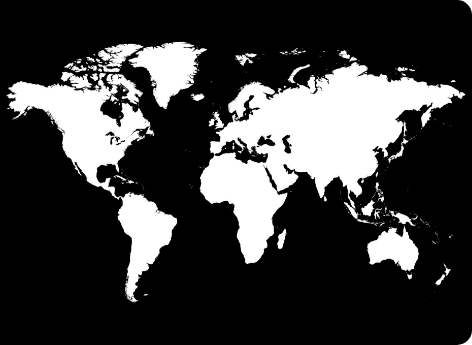 Our Team

Fabian Furch
Co-Founder & Managing Director
Former semi-professional Counter-Strike player and football entrepreneur, now again in gaming. Responsible for Partnerships, Content, Product & PR.

Leopold Ingelheim
Co-Founder & Managing Director
Passionate Social Media and Marketing guru leading EarlyGame's Finance, Marketing, HR and Social Media activities.

Kim Berkemeyer
Head of Content & SEO
Die-hard Zelda fan with 7+ years of experience in digital journalism strategies. Always ready to save the clicks, the rankings, and the princess.

Henri Metzger
Head of Partnerships & Sales
Munich born and raised, i manage all the things on our partner & client side. Always glad to chat about WOW and LOL (or business, if you like that)!

Dominique Netters
Senior Developer
Europe based, freelance SWE. Making sure the EarlyGame platforms run stable. Might rewrite everything in COBOL for job security.

Daniel Ribeiro
Video Lead
Haven't slept since 1998. Since those 6 arms came out of the bottom of the well in OoT. Was a Video Editor for Germany's Next Topmodel... Well, Look at me now Heidi!

Stoyan Ovcharov
Product Lead
Little did I know when I first discovered Super Mario Bros. in '95 that gaming would turn into a passion and a job. Taking care of product matters.

Karlson Koenig
Social Media Manager
German/Chinese festival goer and animal lover, who prides himself in his positive outlook on life (and his high rank in tac shooters, as well as his shelf of platinum trophies).

Lukas Ballat
Senior Content Creator
I studied English and history to become a teacher. Now I teach you everything about Call of Duty. If you raise your hand you will also get news about Battlefield and Halo.

Jon Ramuz
Senior Content Creator & Co-Lead Content
I'm a devotee of all things Tolkien and Call of Duty. A strange mix? Perhaps. But that's the way I like it.

Lukas Scherbaum
Senior Content Creator & Co-Lead Content
Most of the time you can find me on social media or in front of my consoles. I studied sports journalism in Munich and worked at Sport1 before joining EarlyGame.

Alisa Eiber
Senior Content Creator
Weeb, streamer, and full-time gamer. Thanks to EarlyGame, I was able to turn my hobby into a profession. Most of my articles can be found in the German Fortnite section.

Ivan Sharan
Senior Content Creator & MobileMatters Lead
Gamer, writer and night owl. Big nerd about indie movies and music. I write about mobile gaming and eSports but also manage the socials.

Sabrina Ahn
Senior Content Creator & Riftfeed Lead
I am a Canadian-German who always wanted to write about ice hockey and the NHL but somehow ended up writing about video games and esports.

Faris Delalic
Senior Content Creator
Born and raised in Munich, a huge fan of all kinds of games, especially Singleplayer and Sports Games. Now I'm working on PES/eFootball, Halo, Rocket League and more.

Robert Bachhuber
Content Creator
Well I knew a guy that said Gaming Journalism was a good idea. Now I'm working my ass off to get you everything News for Entertainment.